Natural & Woodland Burial Grounds around London
Natural & Woodland Burial Grounds around London
Gillian's Meadow, Brookwood Cemetery, Woking
Glades House, Cemetery Pales, GU24 0BL

Information coming soon.
GreenAcres Epping Forest, Essex
Kiln Road, North Weald, Epping, Essex CM16 6AD
An enchanting place, with 52 acres of glorious mature woodland surrounding award-winning ceremonial buildings: let the true beauty of nature be part of your life celebration.

Full-length glass panels in the Woodland Hall bring the tree canopy into the room with breath-taking effect. Across a courtyard living-walled with hazel is a warm and inviting Gathering Hall.

GreenAcres Epping Forest is a stunningly unique venue in which to celebrate, commemorate, and honour those key moments in life's journey – to remember incredible memories, and to create joyous new ones.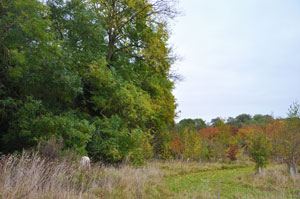 Woodcock Hill Woodland Cemetery, Rickmansworth, Herts
Woodcock Hill, Harefield Road, Rickmansworth, Herts, WD3 1PD
The Woodland Cemetery opened in 2002 to give residents an environmentally friendly alternative to traditional cemeteries in the form of a natural woodland.
There are no headstones and only biodegradable coffins and caskets may be selected for burial, such as cardboard, wicker, soft woods or shroud. A fee can be paid into the woodland management fund and in the appropriate season tree and bulb planting sessions are held, in which family and friends are invited.
The cemetery is carefully managed to encourage a healthy indigenous woodland and natural meadowland to encourage wild flowers and promote natural habitats.

Clandon Wood – Country burial ground and nature reserve – West Clandon, Surrey
Epsom Road, West Clandon, Surrey. GU4 7FN
Thirty-one acres of traditional wildflower meadowland, lakes, wetland and young woodland making up the award winning naturally managed burial ground near Guildford.
Clandon Wood was designed as a nature reserve as well as a burial ground with the intention of creating a lasting and ecologically sustainable legacy for future generations.
The elegant contemporary glass pavilion provides an ideal space for the ceremony, and even the wake.
Acorn Ridge, Newbury, Berkshire
Redhill, Enborne, Newbury, Berkshire, RG20 0JN
Imagine the timeless views of the rolling hills and meadows surrounded by open skies, wild flowers and ageing trees, the sound of birdsong and wildlife adding to the feeling of tranquillity and respect.
Set within the heart of the Berkshire countryside, just five miles South West of Newbury and above the river Enborne, this peaceful spot has been set aside as a natural burial ground for those who wish to be interred with dignity in a setting of endless beauty.
There are no gravestones, only small Portland stone markers set in the ground which may be inscribed with a name and dates. Native trees and shrubs are planted, and flowers add a natural splash of colour throughout the seasons.
Chesham Bois Woodland Burial Ground, Amersham, Buckinghamshire
Bois Moor Road, Chesham Bois, Buckinghamshire, HP6 5ND
The Woodland Burial Ground has been planted as a series of glades and woodland within Chesham Bois Burial Ground. It's located next to Bois Wood in an area designated as an area of natural beauty.
Trees planted include beech, ash, hornbeam and hazel – all native to the area. The glades are cut three times a year to encourage native species.
GreenAcres Chilterns, Buckinghamshire
Potkiln Lane, Jordans, Beaconsfield, Buckinghamshire HP9 2XB
An enchanting place, with 72 acres of glorious mature woodland surrounding award-winning ceremonial buildings: let the true beauty of nature be part of your life celebration.
Full-length glass panels in the Woodland Hall bring the tree canopy into the room with breathtaking effect. Across a courtyard living-walled with hazel is a warm and inviting Gathering Hall. Vibrant with wildflowers and wildlife, the tranquil harmony of the woodland enriches family gatherings and special occasions.
Clayton Wood Natural Burial Ground, Hassocks, West Sussex
Brighton Road, Clayton, West Sussex, BN6 9PD
Set in 15 acres of countryside you can be part of a new English wood that will be protected from development, within the South Downs National Park.
Opened in 2008 below the Jack and Jill Windmills, this beautiful site has various dedicated areas for natural burial and cremated remains, as well as memorial scattering lawns, surrounded by native trees for future generations to enjoy.
As part of Clayton Wood's commitment to sustainable management, they are working with the Wildlife Trust to develop a long-term conservation plan. The aim is to create beautiful natural native woodland that will link up with two other existing woods, creating migration corridors for wildlife.
Deerton Natural Burial Ground, Sittingbourne, Kent
Deerton Street, Sittingbourne, Kent, ME9 9LL
Deerton Natural Burial Ground, is privately owned, and is situated between Faversham and Sittingbourne, in Kent – the Garden of England. It is managed on ecologically sound lines so providing an informal, nature-rich environment for peaceful reflection on our own lives and those of the loved ones who rest there.
Great care is taken to protect the existing environment as well as gradually enhancing it by careful management. The planting of local, native trees and wildflowers is taking place.
GreenAcres Heatherley Wood, East Hampshire
Grayshott Road, Grayshott, East Hampshire, GU35 8LA
GreenAcres Heatherley Wood is an utterly beautiful and unique place. The natural setting breathes serenity, and the glorious meadow and woodland, with its multitude of flora and fauna, reflects the cycle of life that we are all part of.

Since the park was established in 2015, many families have chosen to lay their cherished ones to rest here, or have celebrated a life by holding a memorial service, wake or anniversary remembrance. The stunning Meadow View Hall and the peaceful meadow and woodland provide the perfect backdrop to remember, honour and appreciate life. The friendly, compassionate and professional GreenAcres Heatherley Wood team are always on hand to offer help and guidance.
Eden Valley Woodland Burial Ground, Kent
Crouch House Road, Edenbridge, Kent, TN8 5LQ
Eden Valley Woodland Burial Ground is a beautiful 20-acre 'green burial cemetery' located in Kent and run by the Natural Death Centre Charity.
Burials take place adjacent to the ancient, bluebell woodland, amongst younger but well-established oak trees. Memorial trees planted will enhance this new woodland further and over the years, extending it over the whole site.
Olney Green Burials, Olney, Buckinghamshire
Yardley Road, Olney, Buckinghamshire, MK46 5EH
Opened in May 2000, Olney Green Burials, set in nearly ten acres, is surrounded by permanent pasture in a area designated for agricultural use only, located on the gently sloping sides of the valley of the Great Ouse river and overlooking the small country town of Olney.
Set in beautiful countryside the burial ground is peaceful but not isolated being within a few miles and easy reach from Milton Keynes, Bedford and Northampton.
The area currently in use for burials is fenced to exclude grazing sheep and the grass allowed to grow naturally and has become a haven for grass loving wild life and numerous wild flowers. Access to graves is by pathways mown through the grass during the summer months.
Sheepdrove Organic Farm, Lambourn Downs, Berkshire
Sheepdrove Road, Lambourn, Berkshire, RG17 7UU
Sheepdrove Organic Farm is situated within an Area of Outstanding Natural Beauty, high up on the ancient Lambourn Downs in a peaceful, rural setting.
Sheepdrove's natural burial ground is a deciduous woodland, planted with native trees and sheltered by mature hedgerows, with stunning, far-reaching views of our organic meadows and the surrounding valleys. Under the trees, native wildflowers such as cowslips, oxeye daisies, lady's bedstraw and scabious provide a habitat for a variety of bees and wildlife.
The stunning Eco-Conference Centre can accommodate up to 150 guests and is the perfect place to celebrate a life.