Library - Non-Fiction - Preparing for Death
With the End in Mind by Kathryn Mannix
Mannix is a palliative doctor who has written a book so that death can become less of a mystery to those of us who do not see it as often as she does. Necessarily, the stories she uses to tell her tale are from her experience in hospitals and hospices and so there are deaths she does not discuss. However after each story, her reflections and questions are designed to fuel conversations between you and your family or friends which might be helpful should a death occur in a more sudden setting.
"There are only two days with fewer than twenty-four hours in each lifetime, sitting like bookends astride our lives: one is celebrated every year, yet it is the other that makes us see living as precious."
The Gentle Art of Swedish Death Cleaning: How to Free Yourself and Your Family from a Lifetime of Clutter by Margareta Magnusson
We will admit that the title of this book is a little strange… If you have heard of Marie Kondo's 'The life-changing magic of tidying' then perhaps it won't seem quite as odd to you.
Magnusson is, in her own words, 'at some point between my 80th and 100th birthdays' and she has written a book to help you sort through your possessions before you die. She suggests that this both removes some causes of stress from your family after you have died, and also gives you more space to enjoy your most treasured things.
It is a slim, beautiful book with short chapters with titles including 'What To Keep and What Not To' and 'It Is No Fun To Play 'Hide the Key' When You Have Hidden It From Yourself' and 'Unwanted Gifts'. Whilst the book seems mainly written for someone who is perhaps making the move from the home they have lived in for a very long time to a smaller property or care home, there is much wisdom to be gleaned from this little gem of a book.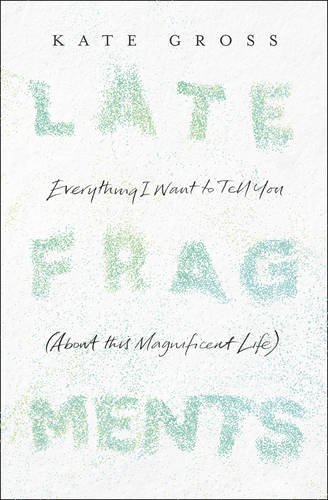 Late Fragments: Everything I Want to Tell You (About This Magnificent Life) by Kate Gross
Kate Gross died at the age of 36 having worked for two Prime Ministers, set up a charity and become a mother. Her book was written to give hope and purpose to the lives of her readers. She offers us all her thoughts on how to live; on the wonder to be found in the everyday; the importance of friendship and love; what it means to die before your time and how to fill your life with hope and joy even in the face of tragedy.
Being Mortal by Atul Gawande
Medical advances we can, for the most part, expect to live longer than our ancestors. Death has been removed from most people's experience, taking place in medicalised settings rather than our home. Gawande argues that in addition to how this affects how we feel about the event of death itself, it also affects our understanding of our own mortality.
Love and Death by Forrest Church
Forrest Church was diagnosed with terminal cancer and recorded his thoughts on life, love, and death. The book is a collection of his writings, sermons he gave, and his thoughts following his diagnosis.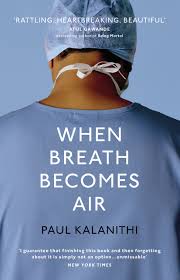 When Breath Becomes Air by Paul Kalinithi
Paul Kalinithi was an eminent neurosurgeon before being diagnosed with terminal cancer. This beautifully written book, which was finished by his wife after he had died, will stay with you after reading it. The book covers the story of his life before his diagnosis, as well as during his treatment, and his thoughts on becoming a father.