Celebrants
Natalie Charles
Natalie enjoys creating beautiful funerals that bring comfort at the most difficult of times.
Because every person is unique, so should be every funeral. Natalie listens carefully and works closely with her clients and with Poetic Endings to enable you to remember your loved one in the most fitting way. Using carefully crafted words, advising as needed on poetry, readings and music: be it a traditional gathering in a crematorium, a family grouped informally at home or a natural burial in the sunshine, Natalie brings a warm, calm professionalism that her clients really appreciate.
Natalie is accredited by Humanists UK and celebrates non-religious funerals, and is happy to include a hymn or prayer if requested. It's about what's right for you.

£275/375 (single/double or more complex services)
Natalie's Website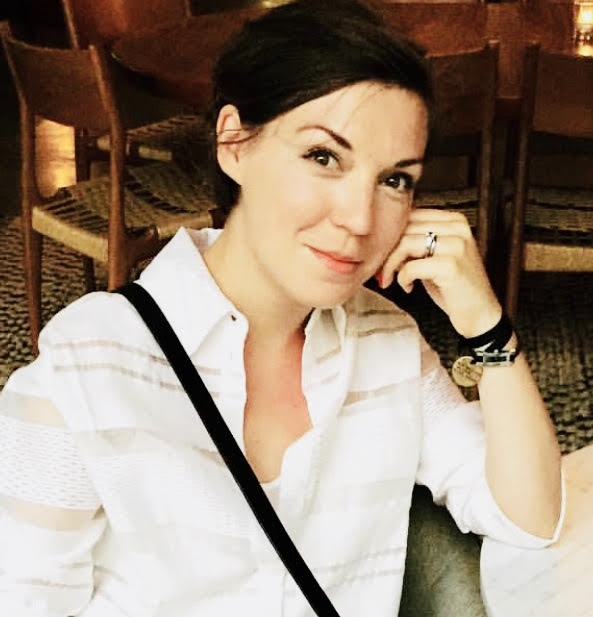 Hannah Jackson-McCamley
Hannah believes in positive death experiences and that a good funeral is very important for all affected.
Sensitive and articulate, Hannah is a celebrant who works hard to create unique and compassionate funeral services. Hannah's love of music, literature and poetry helps her craft beautiful ceremonies of all kinds.
She likes to work closely with the family and friends of the person who has died. Her warm and reassuring manner helps those involved share their memories so that Hannah can build a personal ceremony that truly commemorates their life.

£275/325
Hannah's website
Dave Gordon-Shute
Dave is a Humanist Celebrant and is registered with Humanists UK. Dave also works in the music world as a performer, teacher and conductor. His love of and knowledge of music is useful when devising ceremonies that best reflect individual wishes and tastes.

Although he officiates at funerals from a non-religious perspective, he appreciates that some people are religious, so he is always willing to make time for a moment of private prayer.

£275/325
Dave's website
Jane Morgan
Jane is an experienced celebrant who can help you to find the best way to say goodbye. She's committed to supporting and encouraging family and friends to play as active a role as they can throughout the funeral.

Jane has worked for many years with children and young people affected by loss and trauma and with children and adults with special needs.
And living in one of London's most culturally diverse areas she has helped devise ceremonies across a wide range of beliefs and backgrounds.
Families say that Jane is calm and reassuring and that she listens with warmth and compassion. And that she writes and tells a great story.

£275/325
Jane's website
Emma Curtis
Emma specialises in highly bespoke ceremonies together with bereavement support. She will work with you to create a ceremony that celebrates the life of the person who has died, whilst acknowledging the extent of your loss, whatever your beliefs.
Emma is also a grief counsellor and hypnotherapist. She trains celebrants in advanced bespoke celebrancy and mentors those in practice. In 2018 won the National Celebrant Award for influencing the wider professional of funeral celebrancy.

She is also a professional opera singer.

£50 per hour.
Emma's website
Rosalie Kuyvenhoven
Rosalie creates and conducts meaningful, warm and truthful funeral ceremonies. Trained minister and mother of two, she offers inclusive funerals for all ages, beliefs, backgrounds and gender identities. Families appreciate her creative, caring and sensitive approach and professional delivery.
She encourages people to hold funerals in spaces that have meaning to them and is currently researching alternative funeral venues.
Rosalie was winner of the National Celebrant Award for Outstanding Funeral Celebrancy in 2018.

£275/325
Rosalie's website
James Huntington
James is a registered celebrant with Humanists UK. He works in a relaxed and flexible manner to make sure the funeral ceremony is a true and respectful reflection of the person who has died.
A sensitive and empathetic listener, James values the importance of people's stories, and will endeavour to translate the essence of the person into the content and delivery of the ceremony.
As a qualified Dramatherapist, he encourages creativity in both the planning process and even in the ceremony itself where appropriate and possible.

£275/325
James' website
Ruth Valentine
A funeral is often the last significant thing you do for someone you cared about; so arranging it can feel both a privilege and a challenge. Ruth sees her role as supporting family or friends as they work out what kind of ceremony will best do justice to the person who's died, and offer some comfort to the people present. She also takes some of the burden of responsibility, so that those closest to the one who's died don't have to work and can feel fully present.
The funerals Ruth assists with may involve live music, poems read by adults or children, and tributes from family members, friends and colleagues; or they may be very simple, with a few well-known songs and a eulogy Ruth herself writes from what people tell her. She works with friends or family to create a structure from the elements they decide on: reminding everyone of the unique person who's gone, celebrating their personality and achievements, and then acknowledging the loss and saying goodbye.
Ruth is an experienced celebrant; she's also a poet and writer, and brings these creative skills into her work. For many years she was an advice worker, so she's used to listening, finding solutions, and where necessary helping people through family tensions. She's now involved in campaigning locally for the rights of migrants and refugees.

£275/325
Ruth's website
Rev. Amy Firth
Amy is an Interfaith Minister and Spiritual Counsellor, ordained with the OneSpirit Interfaith Foundation. Originally from Australia's Blue Mountains, Amy has spent the last decade in Hackney and ministers to people of all beliefs, offering ceremony, ritual and support through life's thresholds.
Also a singer/songwriter, Amy brings her deep listening skills, love of music and gifted way with words to her offerings as a funeral celebrant. She is devoted to creating meaningful, personalised ceremonies that reflect the values, beliefs and language of her clients, whilst honouring grief as a sacred space with deep respect, tenderness and compassion.
Amy is a certified Meditation & Mindfulness teacher with certificates in Psychology of Trauma, Cross-Cultural Psychology and Positive Psychology. She is also a proud member of the LGBT community.

£275/325
Amy's website
Christopher Geake
Christopher has many years experience of conducting funeral ceremonies, and in 2018 became accredited with Humanists UK as a Funeral Celebrant.
He works part-time as a non-religious pastoral support worker ('Chaplain') within the Department of Spiritual and Pastoral Care at The Hillingdon Hospitals NHS Foundation Trust.
£275/325
Christopher's website
May Andrews
May is a civil funeral minister who works in and around London, providing unique and personalised ceremonies. She works with families to create funerals that are meaningful to them and that reflect the life and loves of their loved one.

£275/325
May's website
Karen Archer
Karen offers warm and sympathetic guidance and support from the very first meeting through to arranging the order of service, writing the eulogy and delivering the ceremony itself.
With over 45 years as a professional actress, Karen has exceptional presentation skills.

£275/325
Gillian Keith
Gillian's natural warmth of personality and extraordinary listening skills support her studies in counselling therapy, and are at the heart of her work as an independent celebrant. As a professional singer for over 25 years her deep connection with words and music gives her tremendous experience as a writer, storyteller and communicator.

Gillian believes that we all have a unique story to tell, and wants to help others find the right words in the right way, for the most important moments in their lives.

£275/325
Gillian's website
Kate Hobson
Kate loves to craft simple, elegant humanist ceremonies around the person who has died, weaving in the thoughts, feelings and wishes of those left behind.

Hearing memories and stories from families and friends gives her much personal pleasure: creating and delivering a respectful and moving celebration of a life gives her enormous professional satisfaction.
Kate is trained and accredited by Humanists UK.

£275/325
Kate's website
Louise Winter (unavailable)
Louise is an experienced celebrant and writer, specialising in putting together warm, sensitive, thoughtful and creative ceremonies.
She's passionate about creating meaningful funerals of style and substance, which help those left behind say goodbye in their own way. She's happy to do as much or as little as needed and brings her unique creativity, empathy and storytelling abilities to create truly beautiful funerals.

Sorry, Louise is currently unavailable for ceremonies.
Louise's website